Do you like avian artwork and supporting the Kachemak Bay Shorebird Festival?  Then stay tuned for this year's:
Kachemak Bay Shorebird Festival Art & Trip Auction
Bidding Opens April 2019
Over 25 artists have created original, avian inspired art works on 6×6 canvases.  These pieces will be auctioned as a fundraiser for the Festival!  Bidding begins in April runs until Sunday, May 12, 2019 at NOON (AK time).  If you can't attend the festival, that's okay- we'll mail you your winning items! Attendees can pick up items after 1pm May 13th.
All proceeds benefit the Kachemak Bay Shorebird Festival! Bid Today!
Here's a sample of auction items from our 2018 fundraiser:
*Round-trip Water Taxi, for Two, Bay Excursion
*One Night Stays at Stanley Cabins in Jakolof Bay
*Family Day Pass to the Alaska SeaLife Center in Seward
*Kenai River Float Trip for Two, Alaska Rivers Company
A Sample of 2018 Artwork: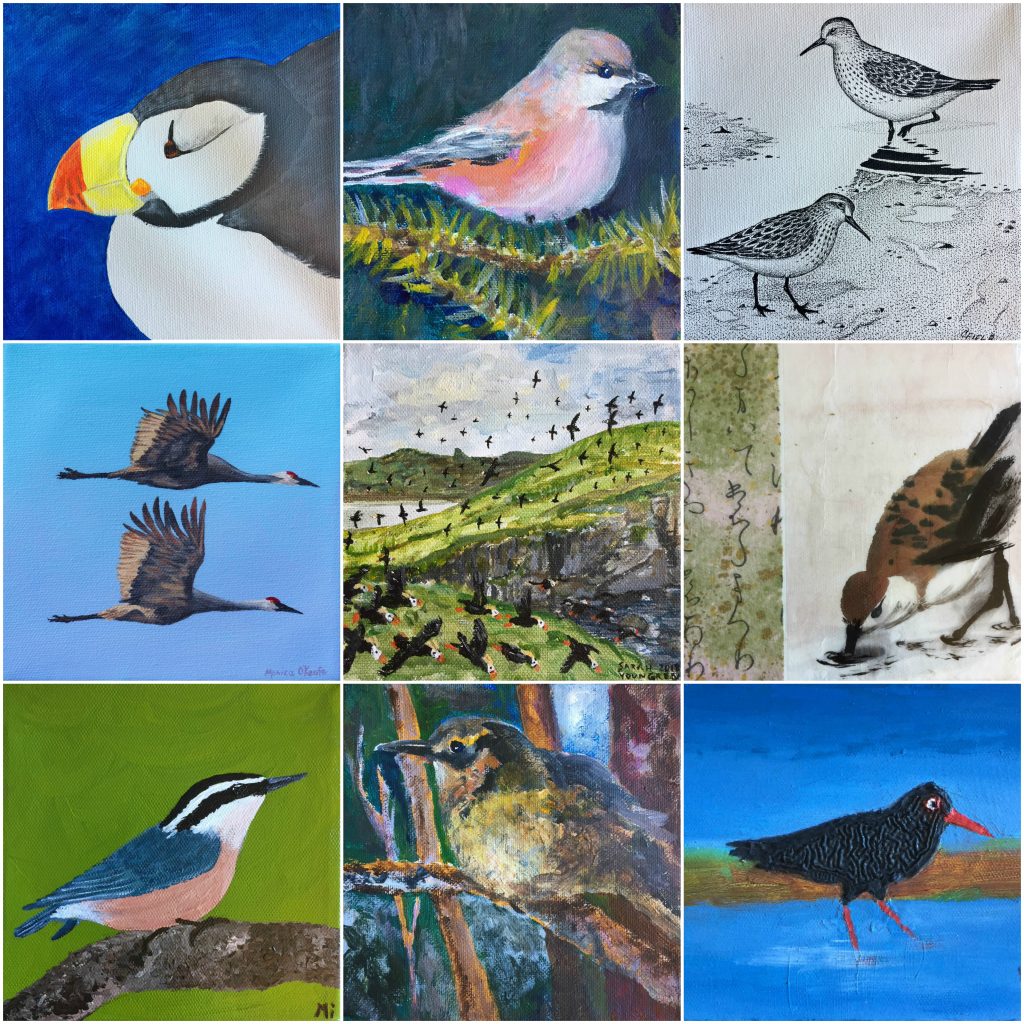 Artwork may be viewed at K-BAY CAFFE before the Festival, and at Islands & Ocean Visitor Center during the festival
First Friday, May 3rd,  5-7pm
@ K-BAY CAFFE, Pioneer Ave. in Homer
Join us for a "First Friday" event, featuring a collection of 6 x 6 canvas pieces depicting birds found in Alaska, created by over 30 artists. We will also have this work by this year's Festival Artist.  View artwork, enjoy some delicious locally roasted coffee, have a snack, and find out how to bid on these pieces and support the Kachemak Bay Shorebird Festival.