Jennifer Ackerman, 2019 Keynote Speaker
A bird lover since childhood, Jennifer Ackerman has been writing about science and nature for three decades.  Her most recent book, The Genius of Birds, explores the intelligence of birds.  A national bestseller, the book has been published in 15 languages and has been a finalist for several awards.  Jennifer's previous books include Notes from the Shore, a book about the shorebirds and other natural life of the mid-Atlantic coast; Chance in the House of Fate:  A Natural History of Heredity; and Sex Sleep Eat Drink Dream:  A Day in the Life of Your Body.  Jennifer's articles and essays have appeared in National Geographic Magazine, The New York Times, Scientific American, and many other publications and have been included in anthologies such as Best American Science Writing, The Nature Reader, Best Nature Writing, Flights of Imagination: Extraordinary Writings About Birds, andThe Penguin Book of the Ocean. Jennifer is the recipient of numerous awards and fellowships, including an NEA Literature Fellowship in Nonfiction, a Radcliffe Institute Fellowship, and a grant from the Alfred P. Sloan Foundation.
We'll also offer special presentations and workshops with these special guests:
Iain Campbell/Tropical Birding
Iain ended his career as a geochemist in West Africa when it dawned on him that his life list was more valuable than gold. He packed up his G-pick, said goodbye to fufu, and headed to South America, which better suits his style. He is very involved in bird conservation, having created Tandayapa Bird Lodge and Mindo Cloudforest Foundation. Besides being one of the original guides of Tropical Birding, he used to be a fanatical lister, but now much prefers to photograph the world's specialties.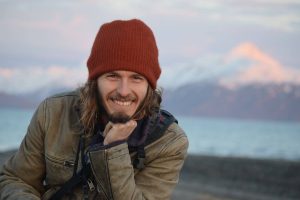 Raymond VanBuskirk/BRANT
is a passionate environmentalist, vegan. and "hipster birder" whose love for nature was born in the pine forests of the Land of Enchantment. His career experience includes former president of the Central New Mexico Audubon Society, owner and lead guide of BRANT Nature Tours (www.BrantTours.com), field ornithologist, ABA young birder camp instructor, and the former Birding Product Specialist for Leica Sport Optics.