Jennifer Ackerman, 2019 Keynote Speaker
A bird lover since childhood, Jennifer Ackerman has been writing about science and nature for three decades.  Her most recent book, The Genius of Birds, explores the intelligence of birds.  A national bestseller, the book has been published in 15 languages and has been a finalist for several awards.  Jennifer's previous books include Notes from the Shore, a book about the shorebirds and other natural life of the mid-Atlantic coast; Chance in the House of Fate:  A Natural History of Heredity; and Sex Sleep Eat Drink Dream:  A Day in the Life of Your Body.  Jennifer's articles and essays have appeared in National Geographic Magazine, The New York Times, Scientific American, and many other publications and have been included in anthologies such as Best American Science Writing, The Nature Reader, Best Nature Writing, Flights of Imagination: Extraordinary Writings About Birds, andThe Penguin Book of the Ocean. Jennifer is the recipient of numerous awards and fellowships, including an NEA Literature Fellowship in Nonfiction, a Radcliffe Institute Fellowship, and a grant from the Alfred P. Sloan Foundation.
We'll also offer special presentations and workshops with these special guests:
Mark Obmascik, Featured Author
Mark Obmascik is a Pulitzer Prize-winning journalist and bestselling author of The Big Year, which was made into a movie, and Halfway to Heaven, winner of the National Outdoor Book Award for Outdoor Literature. His third non-fiction book, The Storm on Our Shores, will be published in April 2019. He was winner of the National Press Club Award for environmental journalism, and lead writer for the Denver Post team that won the 2000 Pulitzer Prize for coverage of the Columbine High School massacre. He lives in Denver. He and his wife have three sons.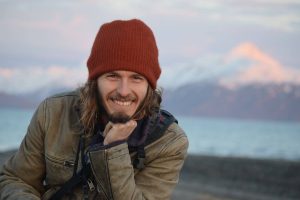 Raymond VanBuskirk/BRANT Tours
"Ray-Ray" is a passionate environmentalist, vegan. and "hipster birder" whose love for nature was born in the pine forests of the Land of Enchantment. His career experience includes former president of the Central New Mexico Audubon Society, owner and lead guide of BRANT Nature Tours (www.BrantTours.com), field ornithologist, ABA young birder camp instructor, and the former Birding Product Specialist for Leica Sport Optics.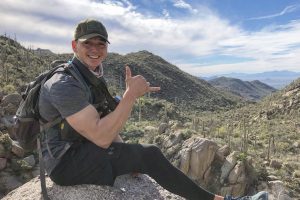 Ben Knoot/Tropical Birding  
Ben is nature photographer and bird guide originally from California.  His goal is to provide a memorable, exciting, and successful experience so that others can enjoy photographing Earth's beauty as much as he does.  Ben is a leader of educational and instructive photography tours and workshops for Tropical Birding Tours (http://www.tropicalbirding.com) and has been published by several organizations including, Nature's Best Photography, Audubon, Ranger Rick, NANPA, Wildlife Photo Magazine and the BBC.