Valisa May Higman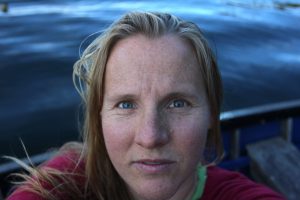 Valisa Higman is a cut-paper artist from right here in Kachemak Bay.   Born and raised in Seldovia, Valisa rows to work at her studio on a secluded beach.  Her work is heavily influenced by her love of nature, people, food and community. 
Growing up watching her mom hand cut silk-screens and her dad carve intricate images in wood, Valisa was inspired by the possibilities.  As a cut-paper artist, Valisa starts with a single sheet of black paper and beings by carving a lacework of patterns with an Xacto knife.  Her bold colors and textures made from layers of colored paper and painted details brings a unique look to this year's featured bird, the Wilson's Snipe.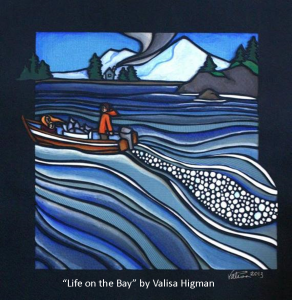 "Returning to live in Seldovia has proved both nostalgic and eye-opening, sparking new ideas, and giving my art wings." 
Stay tuned for Valisa Higman's 2019 Festival Art.  If you want to sneak a peek at some of Valisa's past cut-paper work, check her out here!