2018 Bird Art & Trip Auction
Do you like avian artwork and supporting the Kachemak Bay Shorebird Festival?  Then stay tuned for this year's:
Kachemak Bay Shorebird Festival Art & Trip Auction
Bidding Opens April 5th, 2019
Over 25 artists have created original, avian inspired art works on 6×6 canvases.  These pieces will be auctioned as a fundraiser for the Festival!  Bidding begins in April runs until Sunday, May 12, 2019 at NOON (AK time).  If you can't attend the festival, that's okay- we'll mail you your winning items! Attendees can pick up items after 1pm, May 13th.
All proceeds benefit the Kachemak Bay Shorebird Festival! Bid Today!
Some auctions items for 2019 include:
*Round-trip Water Taxi, for Two, Bay Excursion
*A night's stay at Stanley Cabins in Jakolof Bay
*Massage by Healing Hands Massage
*A night's stay at Between Beach AK
*Tickets to The Alaska Sealife Center
A Sample of 2018 Artwork: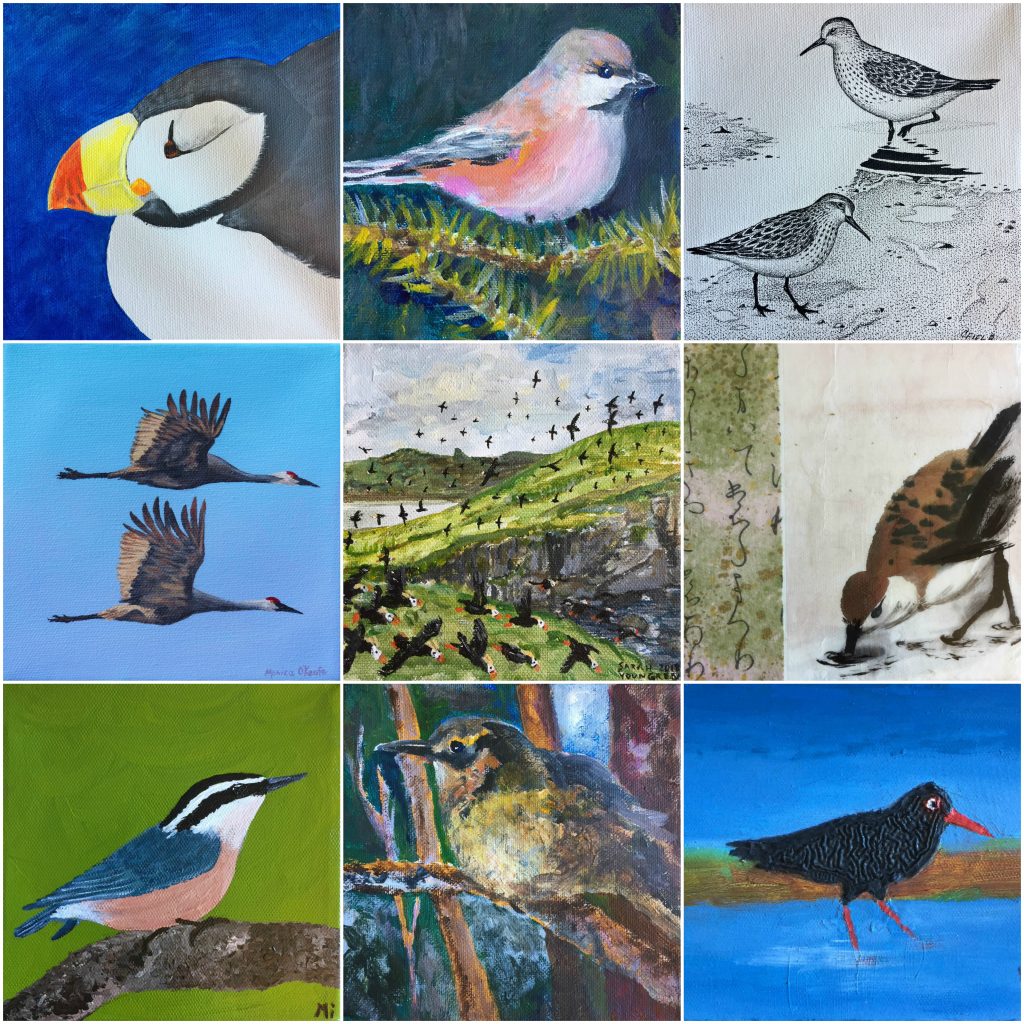 Artwork may be viewed at K-BAY CAFFE before the Festival, and at Islands & Ocean Visitor Center during the festival
First Friday, April 5th
@ K-BAY CAFFE, Pioneer Ave. in Homer
Join us for a "First Friday" event, featuring a collection of 6 x 6 canvas pieces depicting birds found in Alaska, created by over 20 artists. View artwork, enjoy some delicious locally roasted coffee, have a snack, and find out how to bid on these pieces and support the Kachemak Bay Shorebird Festival.