We are excited to welcome two Keynote Speakers this year – read on!


Catherine Hamilton, 2020 Keynote Speaker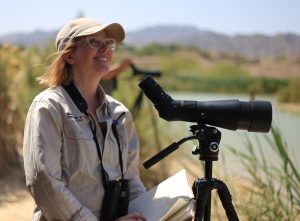 Catherine began birding at age seven with her father, an avid birder, and started her first birding sketchbook at that time. Mysteriously, her parents encouraged this activity, and today she melds birding and art into a career. She leads birding and field sketching tours around the globe, works out of her studio in Los Angeles, and speaks at birding festivals in the U.S. and abroad.  Catherine holds a Bachelor of Fine Arts from the Rhode Island School of Design and a Master of Fine Arts from Bennington College, and has taught painting and drawing at the Rhode Island School of Design and other institutions throughout the 27 years she has been a professional artist. Catherine's fine art is included in private, corporate, and small museum collections in the US and abroad. Her illustrations and writing can be found in The Warbler Guide and Good Birders Still Don't Wear White, and in journals and magazines such as Nature, Living Bird, Bird Observer, and Orion Magazine.  Catherine is featured in the 2012 HBO documentary Birders: the Central Park Effect, and is the presenter for the 2018 short film A Reason For Hope, where in her role as ZEISS Sports Optics' Ambassador for Birding, Catherine worked with partner organization Birdlife International to help promote conservation awareness through birding and art.
Eli J. Knapp, Keynote Speaker 2020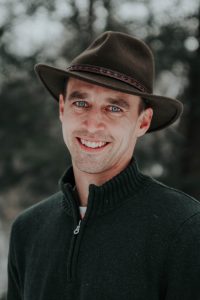 Eli J. Knapp loves to be where the wild things are. He cherishes kayaks, tree branches, Land Rover roofs, his back deck, anywhere that offers a promising vantage point. His observations and adventures often morph into narratives, published in various outlets like New York State Conservationist, Pennsylvania Magazine, Birdwatcher's Digest, and most recently a book, The Delightful Horror of Family Birding: Sharing Nature with the Next Generation (Torrey House Press, 2018). When not bushwhacking through thickets and writing about it, Eli teaches courses in the Intercultural Studies and Biology departments at Houghton College, in western New York. His research spans the conservation gamut, emerging from a three-year stint living in Serengeti National Park, in Tanzania, where he studied the coexistence of people and wildlife around protected areas. Each spring he takes students to East Africa where he directs a study abroad semester. Eli best enjoys experiential education opportunities, seeking special places for his students to become active participants in learning. He lives with his wife, Linda, and three children, Ezra, Indigo, and Willow, in Fillmore, New York. Nestled under pines that whistle in the wind, it's a special place where the wild things are.