The Schantz Scholarship is made possible through the generousity of the Schantz Brothers Foundation. 
Family and Friends of the Schantz twins have established this memorial foundation to encourage the passionate study of birds and birdlife as a way to honor the passion for both Alaska and birds shared by these brothers.  Accordingly, the foundation awards a trip to the Kackemak Bay Shorebird Festival every calendar year.  For more about the Schantz Brothers Foundation, click here.
2020 Recipient: Hannah Clipp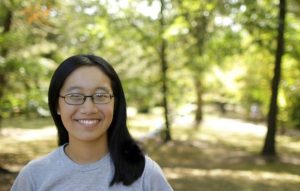 Hannah Clipp discovered a passion for birding and bird research six years ago during a summer spent studying dickcissels and other grassland songbirds on Konza Prairie in Kansas. Hannah recently completed her Master's degree in Wildlife Ecology at the University of Delaware, where she used weather surveillance radar data to study landbird migration and stopover ecology along the northern coast of the Gulf of Mexico. She is currently a PhD student in the West Virginia Cooperative Fish and Wildlife Research Unit at West Virginia University. Hannah's dissertation research focuses on the effects of climate change and landscape-scale forest management on avian communities, abundance, and nest success in the Appalachian Mountains.
Apply for the Schantz Scholarship:
Are you a college student (undergrad or graduate) who is interested in birds, birding or ornithology?  Then you are eligible for a Schantz Scholarship!  Apply to be a future Schantz Scholar.  Recipients are awarded transportation and lodging in Homer, AK and access to the Shorebird Festival.  The Schantz Scholar participates in the Festival by sharing a Presentation, assisting at our Viewing Stations and enjoing all the Festival has to offer!  Applications are accepted in the fall and awarded in January.