Birders (& Art) Alert!
T-shirts and buffs featuring this year's festival artwork:
The Bar-Tailed Godwit by Stacy Studebaker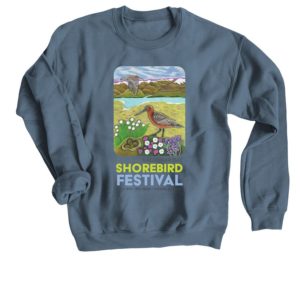 AND '22 BUFF. Poster or Lens Cleaning cloth HERE!
When you place your order, please indicate if you'd like it mailed or 'porch pick-up'. 
Use Code  Porch Pick-Up  for $4.00 off your purchase!