2017 Festival Keynote Speakers
Dr. J Drew Lanham, 2017 Keynote Speaker: Master Teacher and Distinguished Alumni Professor of Wildlife Ecology at Clemson University. An Edgefield/Aiken, SC native and a birder since the age of eight, he is a is an active member on several conservation boards including  South Carolina Audubon, the South Carolina Wildlife Federation, American Birding Association, BirdNote and the Aldo Leopold Foundation. A self-identified "ornibirderthologist, Dr. Lanham teaches intensive bird conservation workshops in the Palmetto Pro Birder series for the South Carolina Wildlife Federation. His mission in all of his outreach, education and research is to "Connect the dots while coloring the conservation conversation with sound science, evocative art and attention to culture." He has birded in forty-two of the fifty states and spent time abroad in South Africa and Peru. He is the co-host of an award winning birding radio show and has been a regular tour leader and speaker at the Biggest Week in American Birding and Rio Grande Valley Bird Festival. Drew is a widely published nature writer and poet whose most recent works– Sparrow Envy (Holocene Press 2016), a poetry chapbook, and The Home Place-Memoirs of a Colored Man's Love Affair with Nature (Milkweed Editions-2016), speak to his passion for connecting head to heart with word art.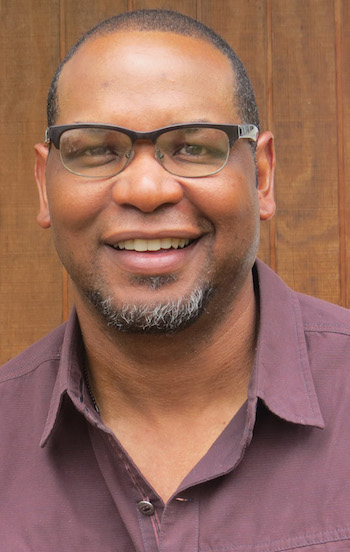 Paul Bannick, 2017 Featured Author,  is an award-winning wildlife photographer specializing in the natural history of North America with a focus on birds and habitat. Coupling his love of the outdoors with his skill as a photographer, he creates images that foster the intimacy between viewer and subject, inspiring education and conservation.  Paul is both the author and photographer of two books, Owl: A Year in The Lives of North American Owls (Braided River) and The Owl and The Woodpecker, Encounters with North America's Most Iconic Birds (Mountaineers).  Bannick's photography can be found prominently in bird guides from Audubon, Peterson, The Smithsonian, Stokes, The National Wildlife Federation, and in several volumes of the Handbook of the Birds of the world. His award-winning work has been featured in a variety of publications.  Paul currently serves as the Director of Major Gifts for Conservation Northwest, an organization dedicated to protecting and connecting wild areas and recovering native species from the Pacific Coast to the Canadian Rockies.